Not an Emergency?
Get an Estimate
Northstar Restoration Services is your source for residential and commercial restoration
Is Your Commercial Property Prepared?
We offer Priority Response Emergency Plan (PREP) program for commercial properties. Call us for details!
The Situation – Paint Spots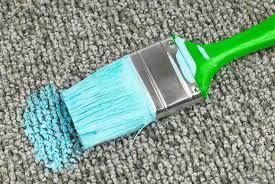 The Situation–Paint Spots
You and your daughter painted her bedroom last week and had a painting accident. Now you have bright pink spots on the carpet and are wondering if it 's possible to remove them...or if you should consider rearranging the furniture to hide them.
The Diagnosis
Do not to worry; you can leave the furniture right where it is. Fortunate for you we have the tools, products and training to get the job done. After the job is complete, we can apply carpet protector. It will help protect your carpet from all thespots and spills that will inevitably happen.