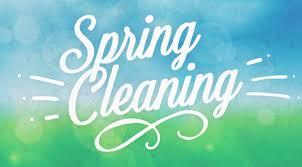 Too Much Stuff! Here's 4 Tips to Speed Through Decluttering 
Too Much Stuff! Here's 4 Tips to Speed Through Decluttering
Eliminating clutter from someone else's home could take a lot of time and energy. With these tips, you can make it go quickly.
1. Start Simple
Decluttering your own stuff can be a difficult, almost painful experience. Cutting down on clutter in someone else's house might seem like a snap by comparison, since you might not feel strongly about anything. However, someone who struggles to get rid of things they no longer use may have a very different perspective. The best approach is to ease into the decluttering process gently. Start with things that your loved one cares about the least. This will help them get used to the idea of letting go of things they do not want, at a level with lower stakes.
2. Stay Safe
Throughout the cleaning up, you want to pay full attention to the safety of the space. When a house or apartment has a great deal of clutter, there might be piles of debris or boxes set in such a way that they may fall down as you grab them. The National Fire Protection Association notes that clutter can be a deadly force in an emergency. Be sure to keep all doors easy to access, even if you are sorting everything inside. Do not block vents or appliances, because this can increase the risk of a backdraft or lead to accumulation of poisonous fumes. If the process is going to take several days or weeks, allow yourself the time to keep the space safe while you are not cleaning.
3. Organize and Catalog Possessions
As you make your way through the sorting, you should the opportunity to organize and catalog possessions. During a move, it is vital to ensure that everything that is packed away arrives at its new destination. As an added benefit, having that list on hand in a safe, fireproof container will be a wise investment of time if your loved one ever sustains damage due to fire or water. This handy House Inventory Guide makes the task easy to complete. For everything that you are not planning to keep, sort it into piles that your loved one plans to give away, sell or throw away.
4. Make a Plan for Future Organization
Most people understand that keeping a home free of clutter requires regular attention. If your loved one is moving, help them formulate a plan for proper storage and decluttering in the new space. Ensure that you have eliminated enough clutter that their new home will not be packed full. Storage ideals vary between people, but the best arrangement is one that the person who lives there feels like they can manage most easily.
Helping a loved one to declutter for any reason can be complicated, but these tips make the process run more smoothly. For more information and assistance in helping a hoarder clean up, contact us at NorthStar Restoration Services.