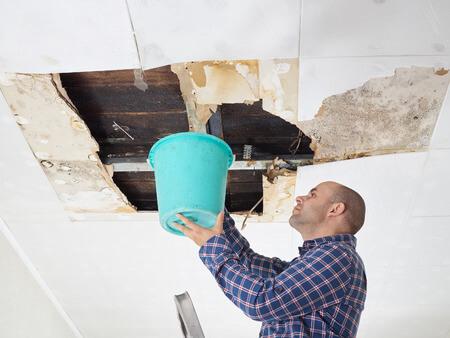 The Real Dangers Of Neglected Water Damage
When it comes to water damage in the home or business, we've seen it all. Trust us, some of the scariest and most dangerous situations haven't come from major floods. Here in Wisconsin, a lot of times water damage is caused by excessive rain, or more likely, melting snow. However, excess water can also come from malfunctioning appliances or plumbing as well.
You'd be surprised just how dangerous water damage can be. It's so important to stay vigilant when it comes to repairing damage immediately, if not for the integrity of the building, for the health of you, your family, and your co-workers. The most obvious health risk is mold. Mold will start to accumulate immediately, and it will lead to all kinds of problems for those who are exposed to it, including allergy and asthma symptoms and respiratory illness.
Aside from these very serious health risks, water damage can also cause tremendous damage to your property. Even materials like cement and metal aren't impervious to water. Drywall and wood even less so. Damage to these structural elements can cause swelling, bowing, and weakness which is something you will want to correct immediately. If the water comes in contact with electrical outlets in the home, this creates an obvious fire and shock hazard. The sooner this is addressed, the better.
Don't end up with a condemned home or business, or even worse, health complications due to water damage. Call a restoration company like us to come and address the situation swiftly and effectively. We're also on call 24/7 to handle emergencies and we always provide you with a clear estimate before moving forward with any restoration services. You can count on us!