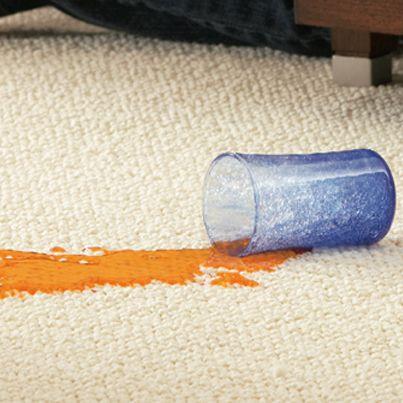 The Situation: Soda/Soft Drink
Your teenage son had a bunch of his friends over, and one of them came up with the brilliant idea of having a soda fight. Now there's quite a bit of soda all over the basement rec room carpet (and a teenager who is grounded indefinitely). Now you are wondering how you can take care of the mess.
The Diagnosis
Sodas and soft drinks are complicated spots because of the presence of sugars and tannin dyes. The advanced method of cleaning soda includes sodas that have a colored dye added to them. Fortunate for you we have the tools, products and training to get the job done. After the job is complete, we can apply carpet protector. It will help protect your carpet from all the spots and spills that will inevitably happen.