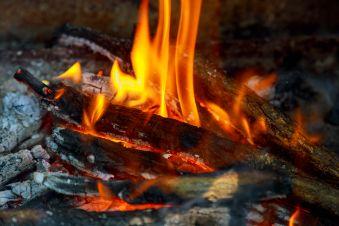 Smoke and Soot Damage: Unpleasant Summer Guests
Summertime is a long-awaited season for Wisconsin, and we are finally in it's midst. Even though the rainy forecast has brought about some cool, damp evenings it doesn't have to ruin your summer fun. They're perfect for snuggling up in front of a cozy fire. But, what happens if that fire gets a little out of control?
Fire damage to a property doesn't always come in the form of big flames and massive damages. Smoke and soot from an overexuberant fire or cooking accident can cause damage all on their own. They can cause unsightly stains and leave a lingering odor that can prove to be nearly impossible to remove on your own. Additionally, depending on the source, both smoke and soot can contain contaminants that are dangerous to your health.
If you've experienced smoke or soot damage in central Wisonsin, call NorthStar Restoration Services. Our expert technicians are ready 24/7 to come to the rescue with the knowledge and equipment necessary to rid your home of lingering stains, odors, and hidden dangers. Additionally, we can work directly with your insurance company if it becomes necessary. You can trust that you're in good hands with us, so don't hesitate to call right away!