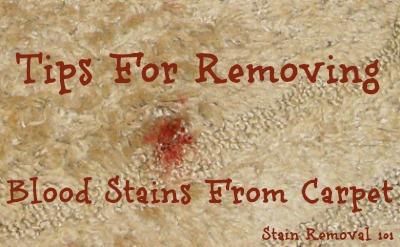 The Situation - Blood
You manage a local business and one of your employees cut themselves, and now you need help removing a few blood stains. Fortunately, there were no casualties...except for the carpet, perhaps.
The Diagnosis
We must adhere to OSHA's blood-borne pathogen rule and wear proper PPE (personal protective equipment) All recovery water must be discarded as hazardous waste. Recovery tanks need to be cleaned with a bleach solution. Don't worry even though blood stains can be tricky to remove; you can put your trust in the carpet cleaning professionals at NorthStar. Fortunate for you we have the tools, products and training to get the job done. After the job is complete, we can apply carpet protector. It will help protect your carpet from all the spots and spills that will inevitably happen.