How To Be Prepared for the Spring Thaw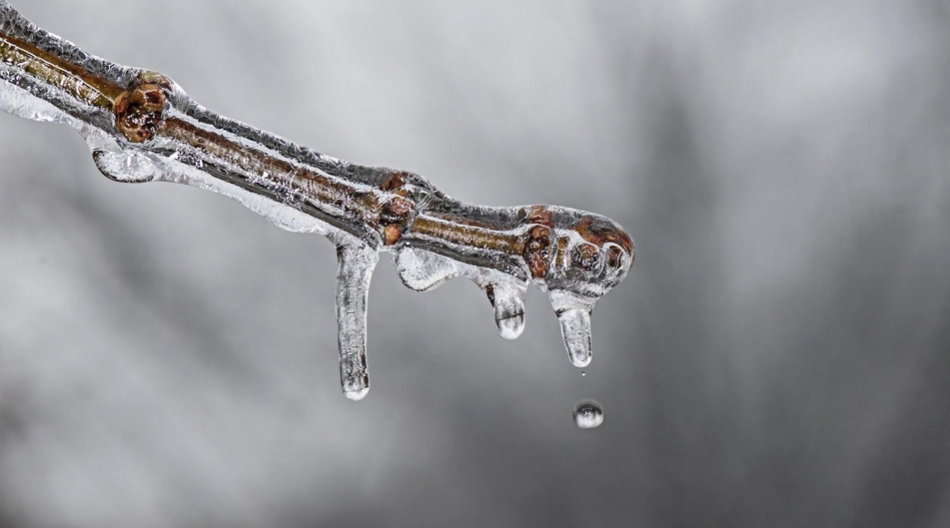 Springtime can be magical, with the weather becoming warmer and nature coming back to life. However, with this seasonal transition comes the spring thaw. It's a period of heavy rain and melting snow that can cause floods if not properly prepared for. In order to ensure your safety and well-being during the spring thaw, it is essential to equip yourself with the knowledge necessary to respond when faced with flooding. With that in mind, it's important to note that not all spring thaw issues are preventable. The unpredictability of weather patterns, as well as the possibility of unforeseen damage, can have an impact on the safety of materials and infrastructure. For this reason, we are here to tell you how to prepare for the spring thaw.
1 Check Your Gutters and Downspouts
Thoroughly inspect your gutters and downspouts to ensure that they are in good working order as the spring season approaches. The accumulation of melted snow and ice, which can occur if your gutters are clogged or blocked, can cause damage to your roof or leaks around the foundation of your home. Ensuring that these systems are clean and operational will allow you to protect your home from potential dangers caused by the spring thaw. You can accomplish this by diverting water away from your home's foundation, which will help prevent damage to the structure.
Your home's foundation should be inspected for cracks or other signs of damage in addition to having the snow removed. If you identify and fix these problems before they worsen, they can be repaired at a fraction of the full cost. You can further reduce the risk of water pooling and seeping into your home's foundation by extending the length of the downspouts. Maintaining a dry foundation can also be aided by proper landscaping and grading around the house. The soil should slope away from the house to ensure adequate drainage and prevent water pooling in low spots.
2 Remove snow around the foundation
As we move into the spring season, it is imperative that you make a mental note to clear away any snow that may have accumulated around the foundation of your house. This prevents water from pooling up against the foundation, which would otherwise cause damage to the structure or seepage. Investing some time at the beginning of spring to clear away any snow that may have accumulated helps to ensure that the foundation will remain dry throughout the season. One uncomplicated chore and a short amount of time out of your day can go a long way toward keeping our homes in pristine condition and save you a lot of money on potential repairs in the future.
3 Check the sump pump in your basement
As the weather shifts and snow and ice start to thaw, ensure your sump pump is functioning optimally to avoid basement flooding. A working sump pump gathers water around your home's perimeter, preventing seepage through foundation walls and potential damage. Regularly inspect the sump pit for obstructions and maintain your pump's efficiency to prepare for heavy spring rains. While doing so, don't forget to put away your winter items to keep them safe from potential water damage.
In light of this, you must check the operation of your sump pump at regular intervals. However, this may be challenging because there is an increased likelihood of power outages as temperatures rise and snow melts. As a result of this, it is recommended that you equip your sump pump with either a battery backup system or a small generator. Because of this, your sump pump will continue to function normally even if the power goes out. An alternative to using generators or batteries is utilizing a sump pump powered by water.
4 Pick up the areas prone to water intrusion
As the spring thaw draws near, locate and make preparations for any areas of your home that may be vulnerable to water penetration. Especially the crawlspace or basement. Clearing obstructions from the areas is vital. Blocked pathways can result in extensive water damage to the surrounding area. Even a few inches of water can cause irreparable. So it is important to move valuable items away from areas that could be flooded and onto higher shelves or ground. Taking these preventative measures before the temperature starts to warm up will help minimize any potential problems that may arise during the rainy season.
5 Check your insurance policy
Last but certainly not least, make sure that you have the necessary homeowner's insurance to cover any belongings or physical structure that could be damaged due to water damage from frozen pipes. Basic homeowner's policies may not cover the full extent of these types of damages. So obtaining special flood insurance or other services may be beneficial.
Additionally, if you're a renter, it is important to know that your landlord's insurance does not cover your possessions. In this case, having additional coverage might be necessary. To avoid serious issues later down the line, call your insurance agent and take preventive measures before the spring thaw. In addition, if the water damage is too overwhelming to handle alone, contact a trusted professional who can help with restoration and repairs in your home.
Finally, determine whether your home is in a flood zone; if so, special flood insurance is usually required for any water damage caused by melting snow or rainstorms resulting in localized flooding to be covered by your homeowner's policy. Proactively taking preventive measures now can save you a lot of stress, time, and money later on.
Conclusion
Now you know how to prepare for the spring thaw. You can easily maintain your property with only a few simple inspections and repairs each season. If you take these precautions, there is no need for disasters like water damage, mold growth, and insect infestation. Doing so will prevent issues from worsening and save money on your property's depreciation. Nevertheless, health dangers may emerge. Even more so if you don't treat the problems, such as when mold or insects begin to flourish. Be alert and handle issues as soon as possible to keep yourself and your loved ones safe.