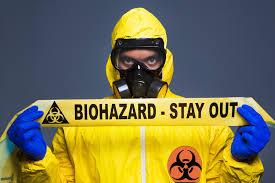 Biohazard Cleanup: Why You Need to Call a Professional
Biohazard Cleanup: Why You Need to Call a Professional
At Northstar Restoration Services, our specialty is handling the cleanup jobs that you cannot. We can restore or repair the damage from fire, smoke, flooding, and more. Another one of our areas of expertise is cleaning up biohazardous materials. Dealing with these materials require specializedequipment and skills. This is not a job you can take care of on your own. You need will need the expertise of our professional team.
What Are Biohazardous Materials?
You may be wondering what biohazardous materials are exactly. Simply put, they are materials that are contaminated with potentially infectious waste. They can also be materials that could present a threat to the environment or the health of people. Biohazardous materials include blood or other body fluids from humans or animals. Animal carcasses can also present a biohazard. Medical waste that has been improperly dealt with can be a biohazard as well. Without the needed equipment or experience working with these materials, dealing with a biohazard can be extremely dangerous. We don't recommend ever trying to clean up an area where these biohazardous materials are present on your own. This isn't a minor job. It's a task that could be dangerous for the inexperienced. That's why your local biohazard cleanup experts in Wausau, WI are here to assist you.