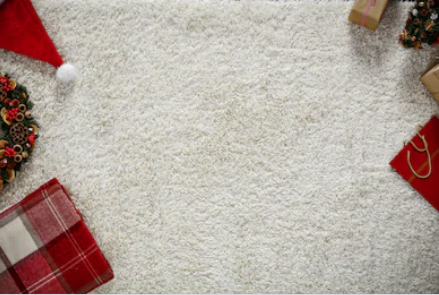 All Your Carpets Want for Christmas is Professional Cleaning
There's no place like home for the holidays, unless home has dirty carpets. NorthStar Restoration Services has a team of highly trained carpet cleaning technicians that are ready to take care of all your carpet cleaning needs. Whether you'll be hosting the holidays, just enjoying clean carpets as you relax at home, or traveling and coming home to a fresh, clean house, we've got you covered.
Did You Know?
Most people do not have their carpets professionally cleaned nearly often enough for the health of the residents and the longevity of the carpet. Carpet manufacturers typically say that a carpet should be cleaned every 12-24 months, but this is just the bare minimum. This timeline varies greatly depending on numerous factors including how much traffic the area receives and who lives in the home. A typical family residence with adults or older children should have its carpets cleaned every 6-12 months. This frequency increases greatly if the home has pets or small children or the carpeting is in an extremely high traffic area like an entryway. In these cases, the carpet should be cleaned every 3-6 months.
Why Professional Cleaning?
You vacuum your carpets a couple times a week and they look clean, so why do they need to be professionally cleaned so often? Many contaminants in carpeting are not visible to the naked eye. Simple vacuuming won't do it, and a carpet that appears clean is usually still hiding small particles that can cause an array of issues including health problems, excessive wear and tear on the carpet, and odor. Professional carpet cleanings remove pollutants, organic allergens, heavy metals found in soil, pesticides and herbicides, and by-products of activities like cooking, smoking, and burning candles.
NorthStar Restoration Services
At NorthStar Restoration Services, we follow an extensive, 12-step cleaning process. Included in this process is all the pre-cleaning necessary to thoroughly clean your carpets starting with an inspection, furniture moving, and vacuum. This is followed by a rinse and extraction as well as a neutralization to balance pH and prevent discoloration. The carpet is then re-inspected, dried, and given one final inspection to ensure the upmost quality.
The lead-up to the holiday season can be stressful, but cleaning your carpets in preparation doesn't have to be. Let the trained and certified technicians at NorthStar Restoration Services check this off your holiday list.