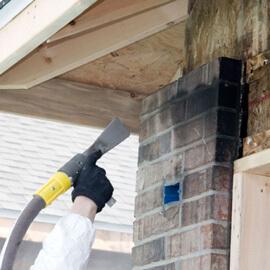 The Rebuilding Process: What to Do After a House Fire
The Rebuilding Process: What to Do After a House Fire
Rebuilding your life after a house fire is complicated. Once you secure alternate housing for your family and other pets, you can take these five steps to protect your home and provide for quicker fire damage restoration in Wausau.
1. Contact Your Insurance Agent
Filing a claim as quickly as possible is crucial to ensuring that your insurance company can help you pay for the services you need to repair or replace structures, equipment and possessions in the home. Provide as many details as possible about the nature and extent of the fire, and schedule a time for a field agent to assess the damage. Request an advance to cover your temporary living expenses or to pay for fire restoration services, as soon as you are given permission.
2. Protect Your Home
If you have to leave your home for a time, you need to protect it while you are gone. Utilities are typically turned off by firefighters, and should not be turned back on until the authorities have confirmed it is safe to do so. During the winter, you need to avoid additional water damage from frozen or burst pipes. Ask firefighters and any other officials coming to your home (e.g. a representative from a utilities company) for recommendations on protecting your home systems. Alert local police if your home is going to be empty for several days, especially if windows and doors are currently damaged.
3. Secure Important Documents
Depending on the state of your home, you probably have some precious documents that you need to secure from further damage or potential theft. Gather together:
Identity documents like birth certificates, passports and Social Security cards
Proof of ownership of your home, cars and other possessions

Insurance cards and contact information for your homeowner's insurance company

Financial documents
Keep this information with you during the repair process.
4. Arrange for Cleaning and Repair
As soon as you can, arrange for repair services to come in. Where possible, get an evaluation and quotes from more than one company. Some repairs and replacement need to be done in a certain order, to prevent new equipment from being damaged. Ask your insurance agent for recommendations on the process. Thorough cleaning after a fire takes weeks, and you may need more time if there was water damage as well.
5. Keep Careful Records
After an assessment of the damage, your insurance company will provide you with money covering the actual value of the damaged items, equipment and structure. This is less than you would receive for replacement costs, but you can recoup much of the excess by providing evidence of completed services. Create a record of service receipts so that you do not exceed the replacement value of the insurance estimate.
Getting back to normal after a house fire takes time and quality services you can trust. For more information about fire and water damage restoration in Wausau, contact us today.