Hoarder & Biohazard

Cleanup
Professional hoarder and biohazard cleanup services in Wausau and all of Central Wisconsin
Get Started
Cleanup Services
We Provide
Junk/debris removal
Biohazard cleanup
Garbage/recycling removal
Trauma cleanup
Neutralize odors
And more!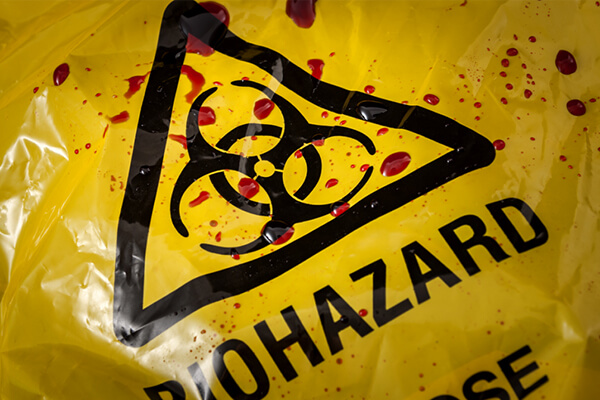 Harmful Waste DOs and DON'Ts
DO
Stay out of affected areas.
Call emergency service personnel if the situation is life-threatening.
Treat all bodily fluids as if they are contaminated.
DON'T
Do not attempt cleanup of any kind.
Do not touch or handle items that might be contaminated with bodily fluids.
Frequently Asked Questions
Biohazards like blood and other bodily fluids can carry dangerous pathogens like HIV, Hepatitis B, Hepatitis C, and others. Expert remediation teams are trained to minimize health risk and ensure safety.
Professional biohazard cleaning technicians do their best to restore every scene to its former state, but they can't guarantee that every item will be able to be saved. Some materials, such as carpet or soft furniture, may need to be completely replaced due to safety concerns.
Due to the potentially hazardous nature of biological materials like blood, tissue, and other body fluids that are left behind after a crime or trauma accident, it is recommended that you do not try to clean up the scene by yourself.
Instead, you should enlist a trained professional who can guarantee safe, complete removal of all dangerous material.
Proudly Serving Central Wisconsin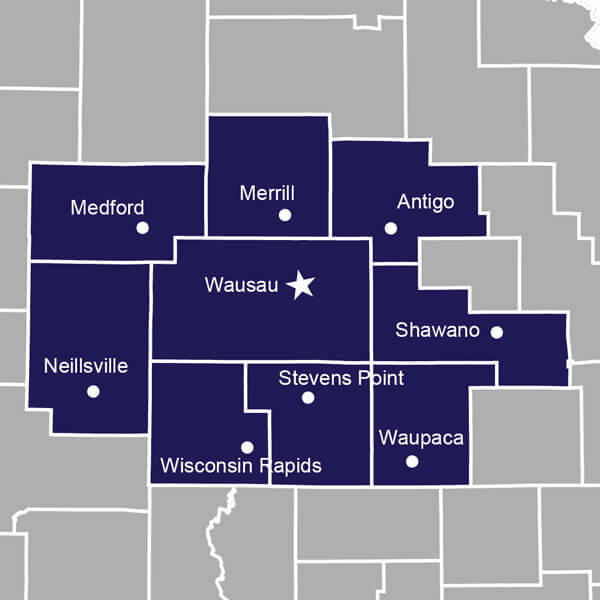 Proudly providing disaster restoration and cleaning services to Clark, Langlade, Lincoln, Marathon, Shawano, Portage, Taylor, Waupaca, Wood and Counties.
Abbotsford
Amherst
Antigo
Athens
Auburndale
Colby
Dorchester
Edgar
Greenwood
Hatley
Iola
Kronenwetter
Loyal
Marathon City
Marshfield
Medford
Merrill
Minocqua
Mosinee
Owen-Withee
Plover
Rib Mountain
Rhinelander
Schofield
Spencer
Stevens Point
Stratford
Thorp
Tomahawk
Waupaca
Wausau
Weston
Wisconsin Rapids
Wittenberg
Woodruff
and every small town in between!