Carpet, Upholstery, Tile

& Grout Cleaning
Professional cleaning services in Wausau and all of Central Wisconsin
Get Started
Cleaning Services
We Provide
Professional carpet cleaning
Upholstery cleaning
Tile & grout cleaning
Odor elimination
And more!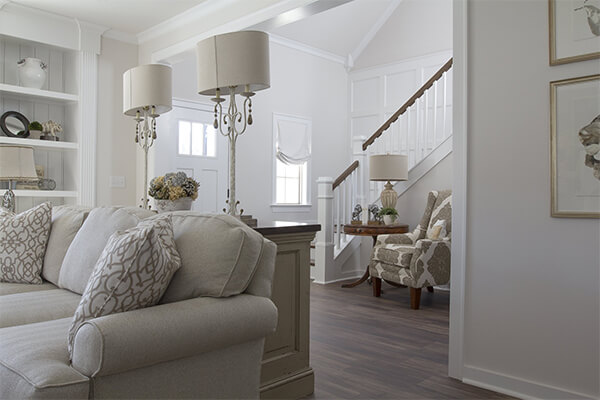 Frequently Asked Questions
It normally takes carpets between 6-10 hours to dry on their own once they've been cleaned. If the weather outside is dry, opening your home or business's windows can speed up the drying process. If the weather is rainy or humid, your carpets can take even longer to get to the point where you can walk on them again. Sometimes, a full 24 hours is needed to eliminate all traces of dampness.
Using high-quality floor fans is a great way to speed up your carpet's drying time. These fans are designed specifically to move a large volume of air right above your floors. They are often used to reduce the water during the flood restoration process. One of these fans can typically dry an entire room in a little over 30 minutes.
To keep your carpets clean from bacteria and allergens, these are the steps you should be taking:
Vacuum regularly. While vacuuming doesn't remove all of the dirt from your carpet, it is essential to keep debris from building up.
Consider placing rugs in high-traffic areas. Protecting your carpet with a washable rug is a great way to make sure you're walking on clean floors.
Remove shoes before walking on your carpet. Over 70% of people admit to walking on their carpet with shoes on. Doing this pushes large amounts of dirt deep into your flooring.
Get your carpets professionally cleaned at least every 12-18 months. Some homes may need professional carpet cleaning more frequently, depending on their lifestyle and personal preferences. Professional carpet cleaning equipment can wash away nearly all traces of dust, dirt, allergens and bacteria, helping prevent mold, respiratory problems and long-term stains.
Proudly Serving Central Wisconsin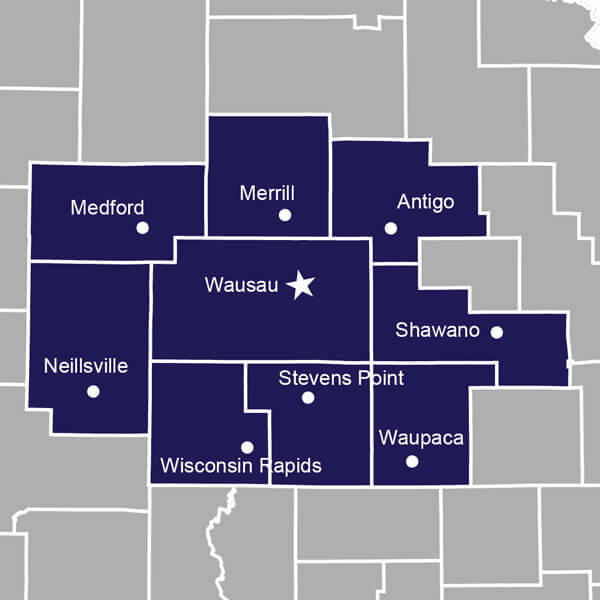 Proudly providing disaster restoration and cleaning services to Clark, Langlade, Lincoln, Marathon, Shawano, Portage, Taylor, Waupaca, Wood and Counties.
Abbotsford
Amherst
Antigo
Athens
Auburndale
Colby
Dorchester
Edgar
Greenwood
Hatley
Iola
Kronenwetter
Loyal
Marathon City
Marshfield
Medford
Merrill
Minocqua
Mosinee
Owen-Withee
Plover
Rib Mountain
Rhinelander
Schofield
Spencer
Stevens Point
Stratford
Thorp
Tomahawk
Waupaca
Wausau
Weston
Wisconsin Rapids
Wittenberg
Woodruff
and every small town in between!