Air Duct and Dryer Vent Cleaning
A study conducted by the United States Environmental Protection Agency found that indoor air is 70% more polluted than outdoor air. Air duct cleaning services reduce allergens and bacteria in the air resulting in improved air quality, increased air flow, and ensure your heating and cooling system runs more efficiently, thereby lowering your monthly energy bills.
Dryer vent duct cleaning reduces the risk of fire and is important for both safety and economic reasons. Dryer vent ducts should be cleaned bi-annually. We offer clients air duct cleaning and dryer vent cleaning at affordable rates. Call us to learn more!
Not an Emergency?

Get a Free Estimate
Proudly Serving Central Wisconsin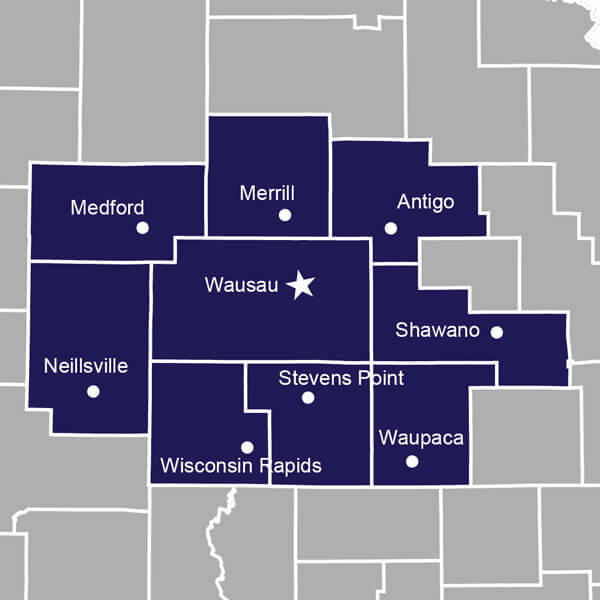 Proudly providing disaster restoration and cleaning services to Clark, Langlade, Lincoln, Marathon, Shawano, Portage, Taylor, Waupaca, Wood and Counties.
Abbotsford
Amherst
Antigo
Athens
Auburndale
Colby
Dorchester
Edgar
Greenwood
Hatley
Iola
Kronenwetter
Loyal
Marathon City
Marshfield
Medford
Merrill
Minocqua
Mosinee
Owen-Withee
Plover
Rib Mountain
Rhinelander
Schofield
Spencer
Stevens Point
Stratford
Thorp
Tomahawk
Waupaca
Wausau
Weston
Wisconsin Rapids
Wittenberg
Woodruff
and every small town in between!